Chris and John Trogner have been making great beer - excuse me... great PENNSYLVANIA beer for an awfully long time. At least 22 years seems like a long time to me. Especially if you measure it in Craft Beer Years, which are longer than dog years I think.
So when I dropped them a line about getting together to brew a collaboration beer for Pittsburgh Craft Beer Week, and they said "Yah", we were pretty thoroughly stoked!!! (And later on, I was pleased to learn that I correctly assumed that yah = yes, but in some weird, obscure central Pennsylvania dialect. More in-person study is required.)
After a few rounds of emails, a couple conference calls, and some group text messages about WHERE we'd brew, WHAT we'd brew, and HOW we'd brew it, we settled on a plan: We'd brew it here at East End. We'd brew a low-bitterness, hop-forward IPA, with loads of late addition Comet, Azacca, and Simcoe hops, and it would be dry-hopped with more of the same. And that we'd brew it with as much Pennsylvania malt as we can get our hands on, on short notice... which all ended up being in Central PA.
After a few phone calls with Deer Creek Malthouse and Double Eagle Malt, we secured about 2,000 lbs of Pennsylvania's finest malt, which John and Chris stuffed into their Suburban, along with a few hundred pounds of hops... and enough Tröegs Beer to get us through most of the brew day. Luckily, when they got to meet Pennsylvania's Turnpike's Finest (hauling a ton of malt down a mountain can apparently make you roll in excess of the posted limit), they didn't get asked about the sacks of suspicious looking cargo. So the fine was just for speeding.
We started the brew day with a slightly modified version of the traditional Tröegs Collaboration Brewday Donut Toast, thanks to some sweet treats from our GOOD FRIENDS over at Prohibition Pastries, and we were off...
Then much MUCH later, after a long double brew day, lots of shared beers, some dinner, more beers, and possibly a Tiki Cocktail or two, we settled on the name "BORN AND RAISED - Pennsylvania IPA".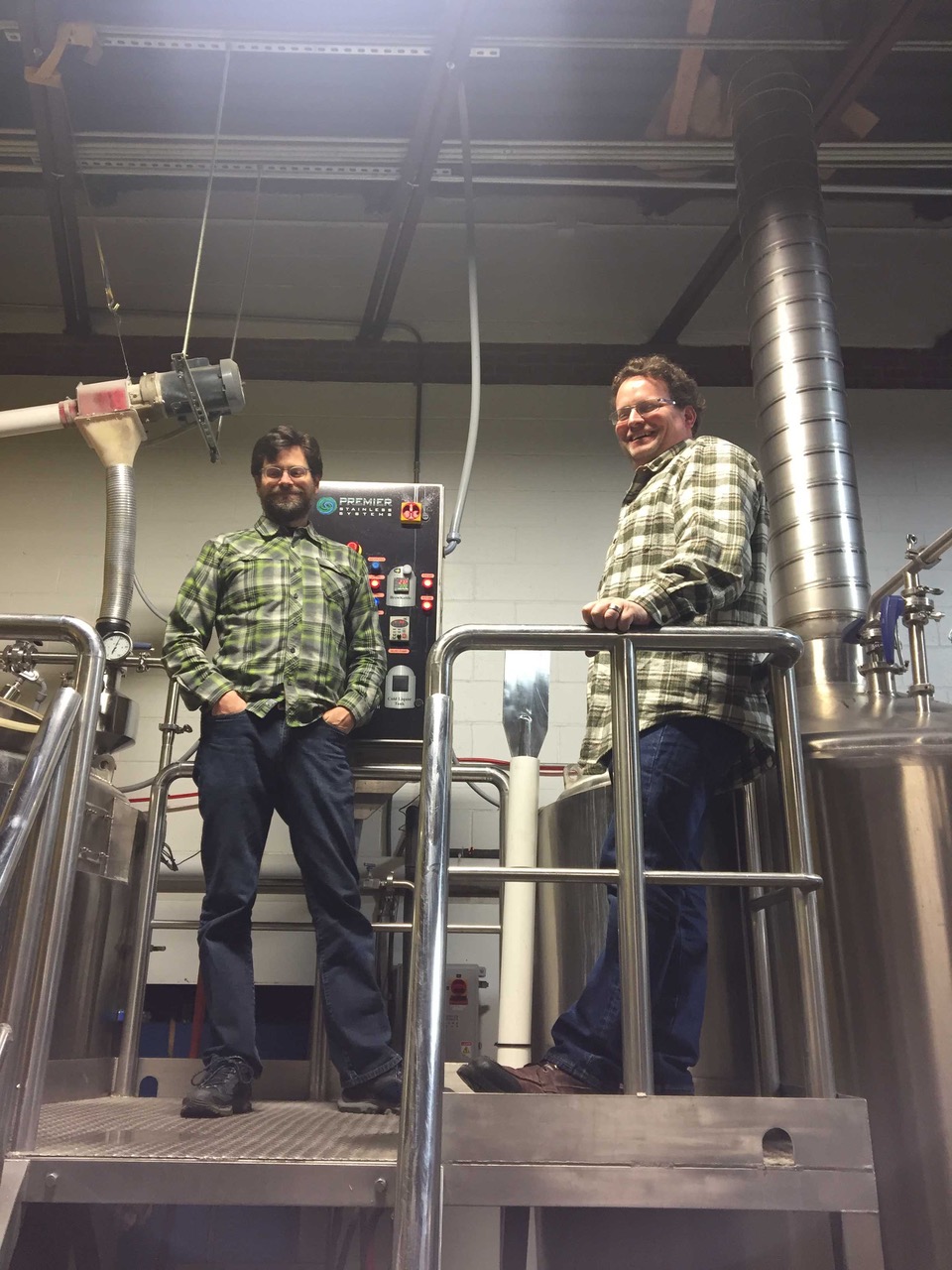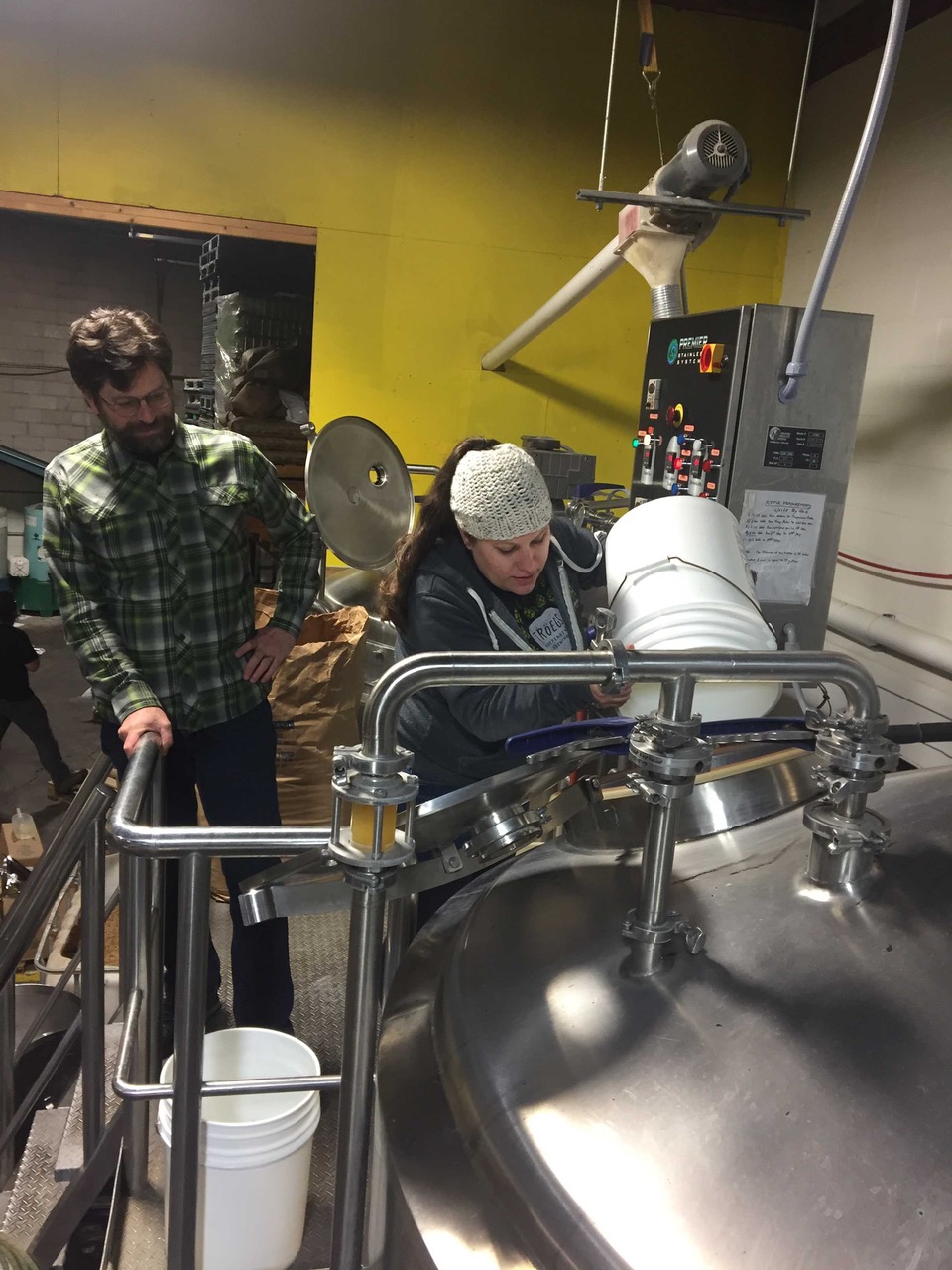 You'll be able to find BORN AND RAISED Pennsylvania IPA on tap at "better beer establishments" all around town during Pittsburgh Craft Beer Week. You can also get a glass or some 16oz cans of BORN AND RAISED at both EastEndBrewing locations when we release it on April 12th... and if you come to our Julius St./Brewery location, you'll also get to enjoy a Tröegs tasting and guest tap, while the folks from Tröegs tell you all about everything beer-related going on in their Hershey, PA home.
And speaking of Hershey... you Central PA GOOD BEER Fans will soon find a bit of BORN AND RAISED showing up at the Tröegs Brewery Tasting Room... though, I'd say it's more like an airplane hangar filled with happiness than just a "room". I'm not sure when it'll land or when it'll go on tap, but I'm sure you can pester them about it on social media or something like that.